One of the most common reconstructive operations in the maxillofacial area is sinus lifting. According to statistics, the partial or complete absence of molars of the upper jaw (in patients over 18 years of age) is about 20%, and more than half in cases of dental implantation in the distal upper jaw require preliminary manipulation to raise the maxillary sinus fundus.
The standard method for performing sinus lift surgery consists of 3 main stages:
1. Opening the bone window
2. Raising the Schneider membrane
3. Augmentation with bone material.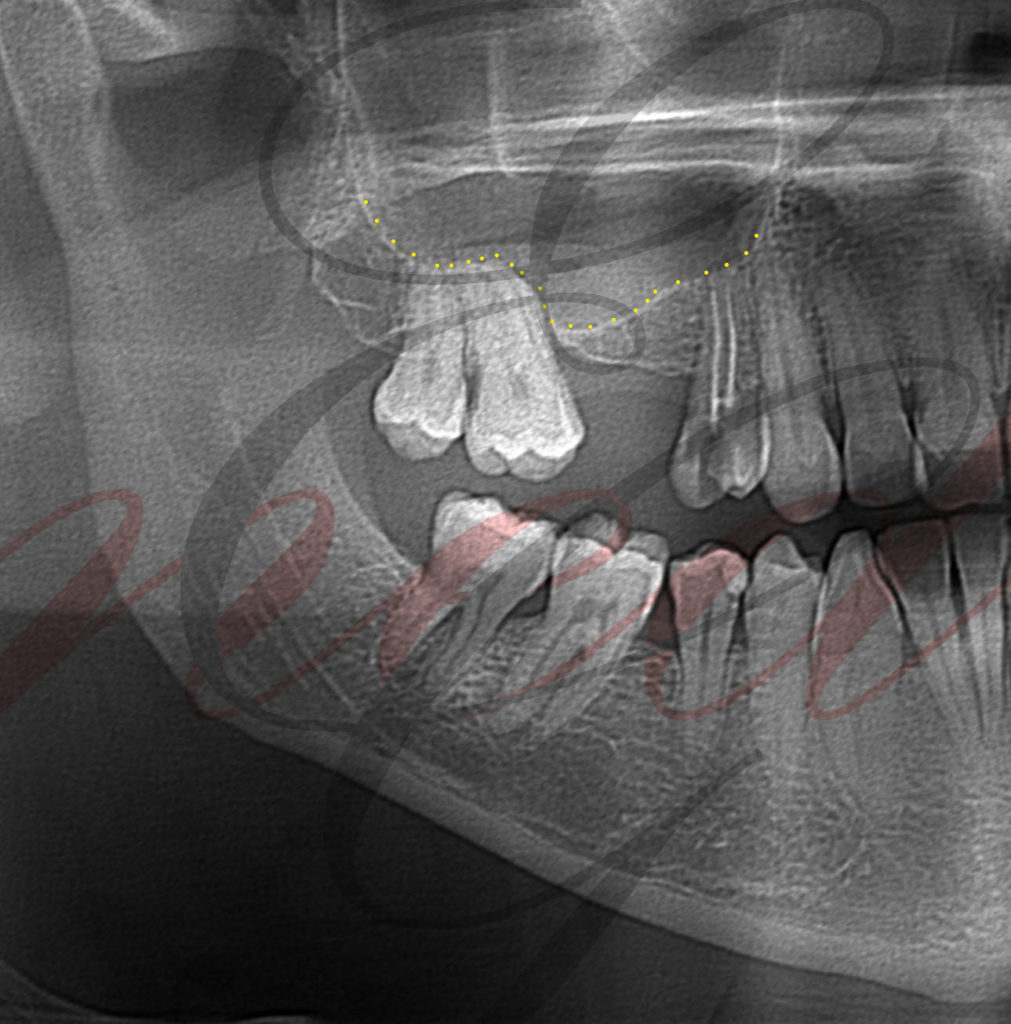 Photo 1. – before the operation.
The bottom of the maxillary sinus is marked in yellow. As can be seen from the photo, the bone height is insufficient for implant placement without sinus lift surgery.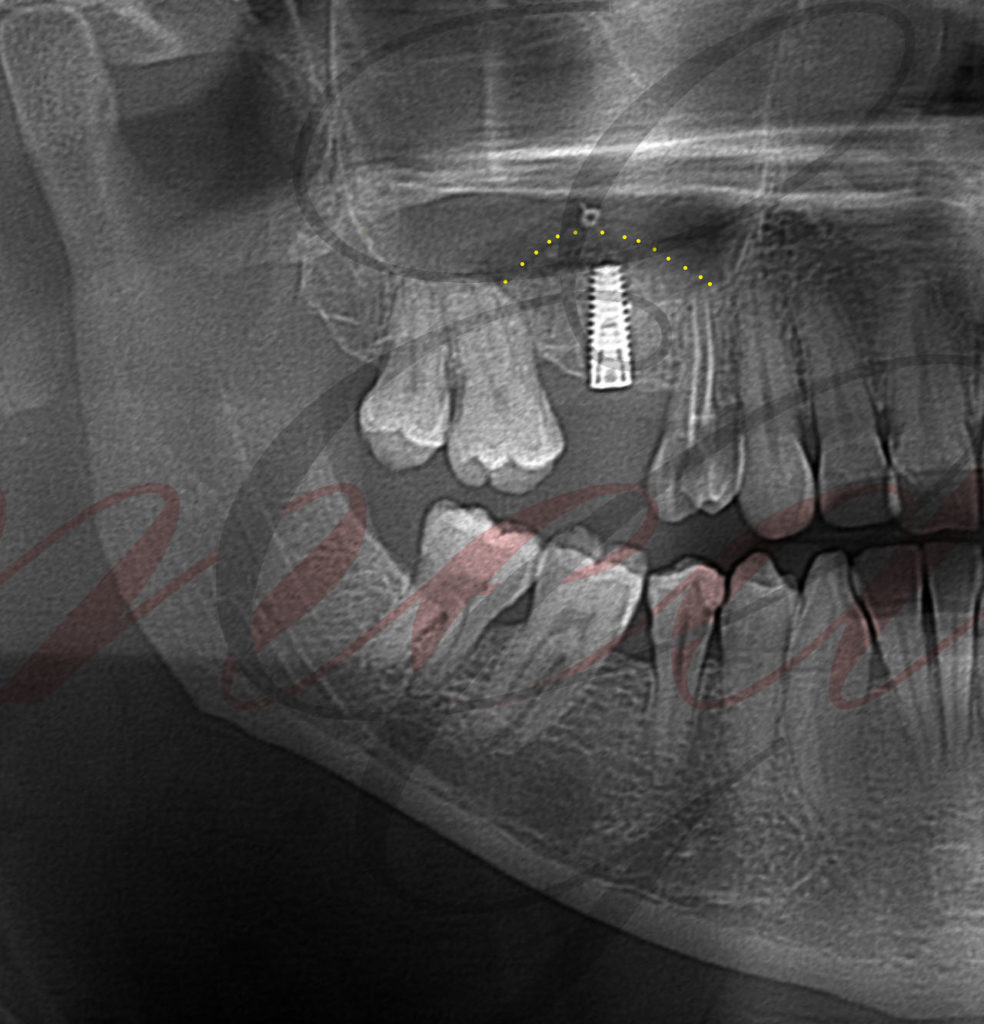 Photo 2. – after the operation.
Yellow indicates the height to which the bottom of the maxillary sinus is raised.
The disadvantage of this method is hemorrhage in the interstitium, that can lead to complications, such as: hyperesthesia and pain in the hematoma; skin color change, facial asymmetry, the development of an abscess and, therefore, the postoperative period is more difficult. Nevertheless, this method was one of the frequently performed operations due to which it was possible to restore the full bite using a fixed structure.
Owing to the development of technologies and methods for conducting highly qualified surgical operations, it became possible to restore the complete dentition with a fixed structure without resorting to sinus lifting.